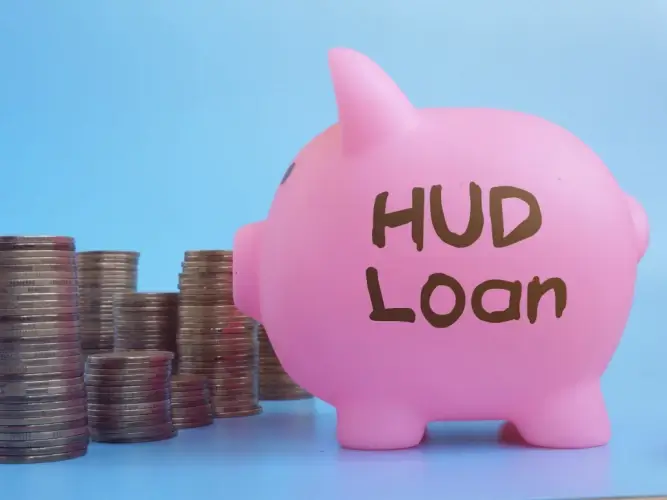 In today's competitive housing market, it is smart to look at all the possible avenues for becoming a homeowner. Especially if you are a first-time buyer or have less-than-perfect credit, it can be difficult to break into the market. One option you could consider is buying a HUD home.
What does HUD stand for?
HUD is another name for the U.S. Department of Housing and Urban Development, a government agency designed to improve the nation's housing needs and enforce housing laws. HUD oversees the Federal Housing Administration, one of its outlets for helping low-income home buyers and those with poor credit to qualify for mortgage credit in the form of FHA loans. These loans are backed by the government, giving lenders more incentive to take on the higher risk associated with those buyers.
What is a HUD Home?
When an FHA mortgage borrower defaults on their loan and their home goes into foreclosure, the FHA pays the lender the remaining mortgage balance and seizes the property. These homes are then owned by HUD and resold to recoup their costs in paying off the home loan. In order to move them quickly, these HUD homes will be sold "as-is" with no repairs or improvements and in many cases, for slightly below market value.
Do I qualify for a HUD home?
There are no income limits on HUD buyers. They are available to buyers intending to live in the home first, but investors also have opportunities to purchase them. If you plan to make it your primary residence, you may not have purchased another HUD home within the past two years, and you are required to live in the one you are purchasing for at least one year.
How do I find a HUD Home?
You will not find HUD homes on the traditional Multiple Listing Service (MLS). Instead, they are posted on a HUD-managed website, HudHomeStore.gov. You can view photos of the properties online, but all the homes are sold at auction. If you are serious about a property, you would need to hire an HUD-approved real estate agent to take you to see the home and also to bid on it for you. Bids from potential owner-occupants are accepted during a 30-day period, after which HUD reviews all the offers and selects the highest. However, if none of the offers meet their minimum level, the bidding process will be extended, and investors are then eligible to bid.
If you are lucky enough to win the bid, HUD will ask your agent to inform you and give you a settlement date. You will be expected to close on a loan for the house between 30 and 60 days. 
What type of mortgage works with Hud Homes?
The financing options are wide open for buying a HUD home. Borrowers can choose conventional mortgages guaranteed by Fannie Mae or Freddie Mac, but they can also use FHA loans or a VA loan, if applicable. FHA 203(k) mortgages are also a great choice for HUD homes as they cover not only the price of the home but also the cost of needed repairs. As HUD homes come "as-is," they often need substantial renovations to make them livable and the 203(k) loans make this affordable.
While there may be more hoops to jump through, buying a HUD home could be your ticket to homeownership.
If you have any questions about buying a HUD home, give us a call today!
These materials are not from HUD or FHA and were not approved by HUD or a government agency. We do not provide tax, legal or accounting advice