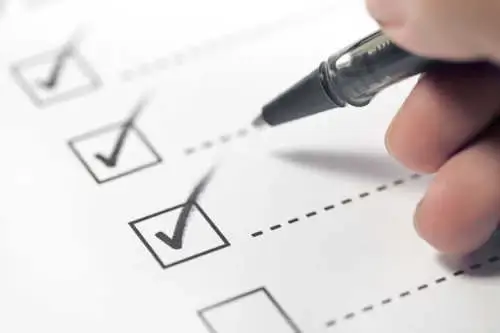 If you're ready to buy a home, before you even start going to see properties, it is a good idea to obtain a preapproval letter from your mortgage lender. Especially in a competitive housing market, sellers will take you more seriously if they see you already have your funding lined up. The good news is that getting a preapproval letter is easy and fast as long as you have all the required documents and information on hand. Here are all the essential documents to prepare to have a smooth and quick pre-approval process:
W-2 Forms

The size and consistency of your income is the first thing lenders will want to determine. Your lender will want to see copies of your W-2 forms from your employer as well as your most recent payroll stubs. If your job includes overtime, bonuses, or differential pay, you should also be prepared to provide your most recent end-of-year payroll stub.

Tax Returns

Your tax returns verify how much you make based on what tax rate you pay to the government. Your lender will most likely want copies of your last two federal and state tax returns.

Year-to-Date P&L Statement and 1099s (Self-employed only)

If you are self-employed, proving your income requires different documents. Your mortgage lender will want to see a profit and loss statement from the most recent year. They will also want copies of your 1099 tax forms from the past two years.

Real Estate Income

Lenders will want documentation of any rental property income you make. You'll need to provide the property address, lease, and the property's current market value.

Bank Statements

Lenders will also consider your liquid assets when pre-approving you for a home loan. They want two months' worth of statements from every bank account you have that will help you qualify for a mortgage.

Retirement and Investment Account Statements

Your retirement and investment account balances are also considered assets and can help you qualify for a bigger loan. This might include IRAs, 401(k)s, stock and bond accounts, and CDs. Make sure you provide copies of two months of statements from each of these.

Monthly Debts

Lenders rely heavily on your debt-to-income ratio to determine if you qualify for financing. You'll need to give them a list of your monthly debt obligations. For every credit card, student loan, auto loan, or mortgage, provide the creditor name, address, account number, loan balance, and minimum payment amount.

Rental History

If you've never owned a home before, your lender may want to see records of your timely rent payments for the past two years as well as the landlord's name and contact information.

Divorce Decree

If you are divorced, lenders will want to see your court decree stipulating any alimony or child support you have to pay.

Bankruptcy and Foreclosure Documents

If you have been through bankruptcy or foreclosure, there may be restrictions on how soon you can qualify for a mortgage again. Ask your lender what documents are needed to evaluate your situation.
Gathering all the important documents should take less than a week and sometimes only as long as an hour. Most of this paperwork can be obtained online and sent over to your lender through secure portals. You could be approved within hours of submitting all your documents and on your way to homeownership.
If you're in the market for a new home, give us a call today so that we can help you get Pre-Approved for your next mortgage!
These materials are not from HUD or FHA and were not approved by HUD or a government agency.