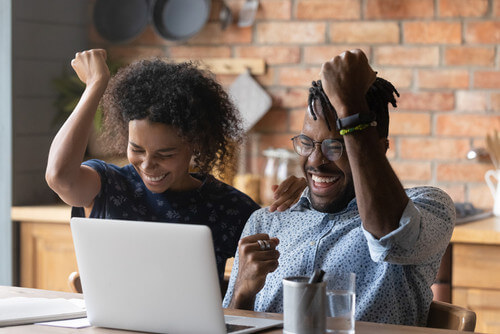 Even before the COVID-19 pandemic, in the quest for convenience, everything in our world was trending more towards "virtual" services. The coronavirus quarantining of the past year and a half has only increased the need for such online avenues. The mortgage industry is no exception. One of the ways the home loan trade is adapting is with a virtual closing process, otherwise known as "eClosing."
eClosing Defined
Short for electronic mortgage closing, an eClosing takes the final step of the home loan process and allows it to be completed digitally. This involves both seller and buyer reviewing the transaction documents and signing them online. The sale is then finalized, and the ownership is transferred to the buyer. While a traditional closing requires driving to an office building, meeting with agents and title professionals, sitting down with a stack of paperwork and signing in pen and ink, an eClosing can take place from the comfort of home or in any location where there is internet connection (like when you're on vacation or away for business.) eClosings use a secure, online portal to protect all the sensitive information from hackers.

In some cases, a few important documents, like the deed of trust or the promissory not, may still need to be signed in person, but in general an eClosing can handle most of the paperwork.

Full and Hybrid eClosing Options
Whenever you sign mortgage papers, a notary public must be present to witness that it was actually you who signed. With an eClosing this can be done in two different ways:

Hybrid Closing – this is the most common type, consisting of a combination of paper and electronic signatures, with the you and the notary meeting in person
Full eClosing – this is what it sounds like. All documents are signed digitally and the notary can either be there in person (in-person electronic notarization or IPEN) or can be virtually in the room to witness through video conferencing (remote online notarization or RON.) This last option does not require any face-to-face meetings, a perfect fit for those most anxious about coronavirus transmission. However, some states do not allow RON eClosings so check with your agent to see what is available to you.
The Good and Bad
Obviously eClosing offers both buyers and sellers enormous flexibility in where and when they can sign their mortgage documents. It is convenient and saves time in travel. An eClosing can also make it easier to correct mistakes in the contract. If one is detected during the signing, it can be altered right away rather than having to kill another forest and print up a new packet of the contract. It can sometimes be cheaper than a traditional closing, as fewer people and office space is required.

An eClosing is not for everyone though. Those who are not very tech-savvy or who don't have access to a computer or the internet are better off with a traditional closing.