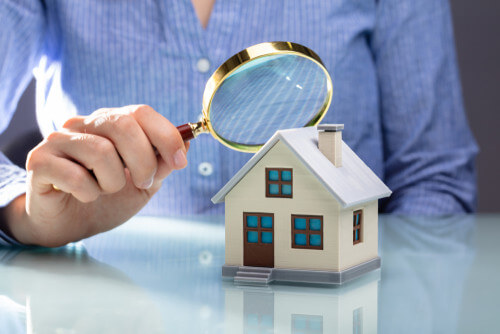 After you've accepted an offer to sell your home, your property will be appraised to see if it's worth what the buyer is offering. This appraisal is crucial to making sure the sale goes through smoothly. If it comes in too low, the buyers might back out or you might have to negotiate a new price. If it comes at the purchase price or higher, then the sale can easily move forward. You might also need an appraisal if you are refinancing or taking out a home equity loan. In any case, there are ways to prepare your home to help it appraise for its highest value and save you extra headaches.
Curb Appeal
Your appraiser's first impression of your home's value will come from their first look as they drive up. The exterior condition will likely influence his or her thinking on the overall state of your property, so take care to make sure your curb appeal is real. Begin with the easy things like mowing the lawn, trimming bushes, and raking leaves. Then inspect your outside paint job to see if any touchups are in order, especially to the front door. Adding some colorful flowers in planter beds or in pots by the door can also make your house stand out.

Sparkling Clean
If your home is squeaky clean, it will give the appraiser the feeling that you as a homeowner have done a good job of maintaining the house. A thorough deep cleaning of your house, including easy-to-forget thinks like baseboards, pantry shelves, and window jams, can help your case tremendously. Shampooing carpets and getting rid of pet or other smells is also important. A good clean will also help you discover items that need fixing before the appraisal.

Minimalism
Certainly, appraisers are used to seeing homes with all their furniture and daily trappings, but a home that is decluttered and has minimal items to move out of the way will make the home appear larger and more attractive and make it easier for them to do their job. Pay special attention to the kitchen, living areas, and bedrooms where the most clutter tends to accumulate.

Minor Repairs
Take stock of your rooms and make sure everything is in working condition. Many appraisers follow the '$500 rule' where each small problem deducts a full $500 from the appraised value. That means fixing even little things like drippy faucets or cabinets that don't close properly can bump up your home's worth by thousands of dollars. Be sure to look for burned-out bulbs, working smoke alarms, stair railing sturdiness, roof stains, and any plumbing issues.

Major Structure and Systems
The appraiser will assess your home's foundation and roof for structural soundness as well as the HVAC system for effectiveness. If any issues are uncovered with these areas, it could either kill the home sale or result in a large profit loss for you. Before the appraisal check the foundation, ceiling, and walls for cracks or signs of water leaks.  And your roof should have at least three food years left to be considered viable. If you can fix any of these problems ahead of time, your appraisal will come out much better.

List Improvements
Have a list handy for the appraiser of any upgrades you've made to the home, along with proof of receipts or contracts. This might include things like kitchen or bathroom renovations, finishing the basement, or installing new energy-saving features. If you have added value to your house over the years, your appraiser will likely factor that into the overall value.

After you've gone through this list, the final step is to do anything to make your home more welcoming and inviting. Open up all the blinds beforehand to let in natural light, add soft throw pillows on the couches and beds to give a cozier atmosphere, and throw in a pleasant scent to a candle warmer right before the visit. Every tiny detail helps when it comes to getting the most out of your home appraisal.