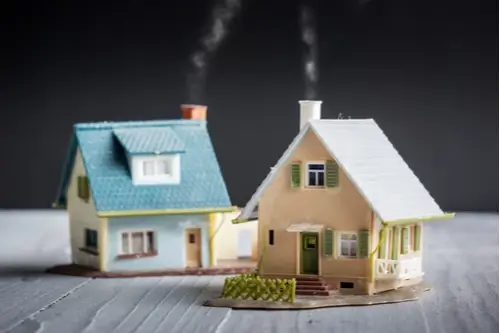 If you are looking to buy a vacation home in one of your favorite spots, one of the most important questions to ask yourself is "Can I afford to buy a second home?" The answer will depend on a variety of factors.
While some buyers have the cash to buy a second home, you're likely one of the 70% of vacation home purchasers that need to take out a mortgage. Since this is a second home, you've already been through the mortgage process before. However, because this new mortgage is for a property other than your primary residence, there are a few differences.
Differences Between Primary Residence and Second Home Loans
As buying a second house could put additional strain on your finances, it is considered riskier to the lender than your primary residence mortgage. As a result, the interest rate will likely be roughly 0.25% to 0.5% higher and you will probably be required to put down a larger down payment, upwards of 10%, instead of just 3.5% like on some first mortgages. You may also need a slightly higher credit score for this purchase than you did with your original loan. 
What Costs Go into a Second Home?
Although you plan to live in your second home only part-time, you still need to be able to afford the mortgage payments and property taxes ALL the time. It is also important to add in the cost of the utilities, insurance, maintenance, repairs, landscaping and travel expenses. 
How Can I Pay for the Down Payment?
There are other ways to finance your second home down payment than just saving up your own cash. If you have significant equity in your first home, you could take out a cash-out refinance loan. This creates a new mortgage on that property for a larger amount, and you get a lump of cash that you can use for any purpose, including as a down payment for another home. You could also take out a home equity line of credit. This is a second loan tied to your first home that allows you to pull out cash from your equity as needed. These types of mortgages offer lots of flexibility. 
Can I Rent Out my Second Home?
To offset your vacation home costs, you might want to rent it out for part of the year. This is usually possible but you should first check your mortgage contract to make sure there aren't any restrictions on how long you have to use it as a second home before turning it into an investment property. You should also be aware that this will affect your tax situation. The IRS defines a second home as one that you live in for more than 14 days a year or at least 10% of the total days you rent it out. You will need to report your rental income on your taxes.  One good benefit of using your vacation home as a part-time rental is that you can typically write off the mortgage interest, maintenance, and utility bills as business expenses on your taxes, something not allowed with second homes.
If you're still not sure about your ability to afford a second home, bring your questions to us. We can help you go through your qualifications and resources to make a final determination.